Laboratory of Dendrochronology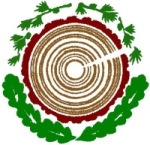 Dr. Rūtilė PUKIENĖ
Laboratory of Dendrochronology
scientific researcher
E-mail: r(dot)pukiene(et)gmf(dot)vdu(dot)lt





Rūtilė Pukienė (Pikšrytė) was born 7th August 1962 in Vilnius.



Education
Faculty of forestry in Lithuanian Agricultural Academy in 1985. Rūtilė Pukienė has been working at the Laboratory of Dendroclimatochronology since 1985, Head of Laboratory (2000 - 2003). Doctoral dissertation (biology, botany) "Pinewood growth dynamics in Užpelkių Tyrelis oligotrophic bog during the Subatlantic period" was maintained in 1997 at the Institute of Botany. Scientific field: B000 Biomedical Sciences; 03B Ecology and Environmental Sciences, Palaeobotany (B145, B 270). R. Pukienė is a member of Lithuanian Botanical Society. Please visit our bibliography page.
---
Training trips and studies
January-February 1998. Scientific training trip in the field of dendrochronology and tree species ecology in University of Sheffield (UK). Supported by British Council.
24-31st 2000. Southern Hemisphere Dendroecological field week. Argentina, San Martine. Supported by USA National Science Foundation.
16-21st 2001. Dendroecological Field Week in Switzerland, Lantsh. Supported by Swiss Federal Research Institute WSL.
October - 2nd December 2001. Scientific research trip in Germany, Hamburg University Institute for Wood Biology. Purpose - anatomic wood structure and tree species identification. Supported by DAAD.
---
©Group of Dendroclimatology and Radiometrics, last updated 11-04-2015
Webmaster a(dot)vitas(et)gmf(dot)vdu(dot)lt