Laboratory of Dendrochronology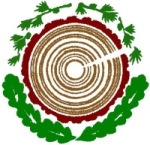 Algimantas DAUKANTAS
Laboratory of Dendrochronology
senior engineer
Phone: (+370 658) 69918, E-mail: a(dot)daukantas(et)gmf(dot)vdu(dot)lt

Algimantas Daukantas was born on 22th August of 1951.

Education

Faculty of Radioelectronics at Kaunas University of Technology in 1975 (radio-engineer).

---
Scientific activity
Algimantas Daukantas has been working in Laboratory since 1975 (at this time Laboratory was a part of Institute of Botany) and has been specializing in the radiocarbon investigations from 1982. A. Daukantas together with Institute of Physics at University of St. Petersburg in 1986 has patented international collection of radiocarbon standards. A. Daukantas visited University of ┼rchus and Institute of Radioecology at Kiev University in 1994 deepening knowledge in radiometry and chemical preparation of samples for radiocarbon dating. Please visit our bibliography page for publications.

---
ęGroup of Dendroclimatology and Radiometrics, last updated 11-04-2015
Webmaster a(dot)vitas(et)gmf(dot)vdu(dot)lt